http://trinityhpastor.org/tag/purpose-clause/ What am I working on? So kind of you to ask.
River Daughter: When you're so angry that you cast away your old life without a plan, you better be sure that your old life is ready to let go of you. If you're rebellious Isabella, you'll have one other problem—walking on two legs isn't the norm for a mermaid.
This fantasy launching from Greek mythology carries strong elements of women's fiction. As I continue to edit the novel, I've shrunk it to 118,000 words while I'm shopping it around slowly.
---
Solve for x: Sixteen-year-old Marissa gets visions of her friend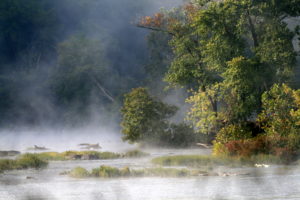 's childhoods, snippets that help her understand them, help them, look out for them. But the one vision she wants, one that would make sense of no memory before she entered the foster system at age eight, she never gets them. But when a news clipping shows up in an unmarked envelope, she could be looking at herself at age eight…if she were blonde. Now that she has a clue, she won't let anything stop her–not even the witch Baba Yaga.
I finished the rough draft on the most auspicious day–April Fool's Day. The novel ran long at 86,000, but it's the first draft. Next up, the straight read and the ruthless cutting to drop the word count closer to where it should have been, thereby tightening the plot; beefing up the subplots; axing one. Never think writing a novel is "one and done." I'll spend probably 10 hours on page one alone, and that's scratching the surface of editing.
---
"The Family Way." Have you ever heard of a suicidal troll? If it's the last thing she does, Onyx will take down the bridge she and her sister are cursed to call home, feeding on the unwary hikers who stumble upon it. To succeed, she'll need more than her monstrous strength.
At 3,000 words, this short story tends to a darker side than I usually write. I entered a much shorter version of it in the FlashMonster 2015 contest. Having forgotten the deadline, I found myself in the middle of visiting friends in DC. Thank you, Haptontahl family, for letting me slip into "writer" mode to tackle this story concept that's been in my "idea" file forever.
---
I'm reworking "Simple as a Sneeze," a 5,000 word YA, or maybe MG, story about a sneezing curse. But a curse doesn't have to be curse, if you're smart enough to turn it around and use it. It's up to Jo-Jo to figure out how. No one else is going to save her.
When I first wrote this some fifteen years ago, I fell into the pattern I learned growing up: female writers write male characters, so the boys will read. Maybe I want the boys to read. But I really want the girls to read! I'm targeting this first for a contest, deadline of 10/15.
---
I've written so many other pieces over the years, several of which I'm actively working, or have in solid drafts. Two in particular were strong enough to place second, or to win, heats in the 2016 NYC Midnight Short Story Challenge, where 2,100 writers were trimmed to 40. I was one of those 40.
Belonging to multiple writing communities, I have that enthusiasm to nudge my best babies into the world. I'm shopping around my romance, "Stolen Heart, Stolen Will, and the Wisdom to Know the Difference." Angela accepts a contract for a simple snatch-and-grab, not expecting anything more than to walk away with an easy twenty grand. But when one of the marks steals her heart, she can't resist attending his father's funeral for one more look.
So many characters, clamoring for their stories to be told. I'm putting my energy into these pieces, into looking for the right magazines. And hunting for an agent to represent my novels.